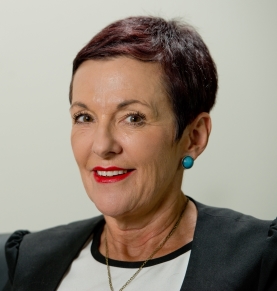 Australian Small Business and Family Enterprise Ombudsman Kate Carnell
Going global is increasingly easier to do as our digital capabilities become more advanced – so why aren't more Australian SMEs doing it?
While SMEs in G7 countries account for an average of 25% of export goods, Australia continues to lag behind at just 14% of our exported goods.
In fact, less than 9% of Australian businesses are engaged in exporting
It is clear that more Australian SMEs should be embracing digital technologies as this can open the door to international opportunities.
New data from MYOB suggests the adoption of digital tools and ensuring your website is e-commerce capable is no longer a 'nice to have', but essential to most businesses.
MYOB's latest Business Monitor Survey of more than 1,000 SMEs found more than 80% of
businesses that moved their business online during the COVID crisis reported it helped their business stay afloat.
Digitisation is the key for SMEs to connect with a global customer base.
An excellent example of this is Australian boutique lolly store Sticky, which has enjoyed huge success as a result of shifting from relying on foot traffic in a central tourist precinct in Sydney, to selling its products online in the midst of the pandemic.
With a clever social media strategy, including live-streaming hand-crafted confectionary across multiple platforms, Sticky has attracted hundreds of thousands of views from around the world.
Sticky is now operating at capacity, hiring more staff and growing, with 80% of its sweets being exported to overseas customers, primarily in the United States.