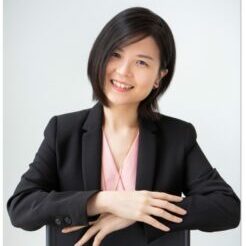 Riana Green Condominium, Jin PJU 3/1c Petaling Jaya, Selangor 474410 MY
Phone: +6018 328 1128
Fax:
Website:
Email: Wendy@poeforu.com
Wendy is passionate in the field of human communications and emotional intelligence. Throughout her years of working experience in business management in various industries such as sports, finance, public relations, advertising, education, customer service and business operations, she saw the unlimited potential an individual can achieve after breaking through the emotional barriers.
From there she found her life purpose and aspires to coach and train individuals to be the best version of themselves by making a positive change. For her, learning never stops and as such, she constantly improving and upgrading herself in her coaching and training techniques. Currently, she is a NLP practitioner, TimeLine Therapist, Hypnotherapist and Certified Professional Trainer.
No matter what issues you are dealing, we will be able to help you heal and make the changes you need to have a better and more enjoyable life through online hypnotherapy.
All online hypnosis sessions and consultations will be done via Zoom or Google Meet. Sessions can take place at the comfort of your home, private office, car or anywhere that you can have some privacy and a place to relax.