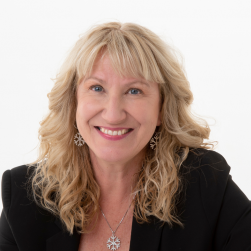 After a bad experience in the corporate world Suzanne Carroll found herself over 50, unemployed and unemployable. She knew she would never work for someone again, but felt too young to retire.
Selling unwanted household items made her realise that selling online was fun. Blending that with my love of wine she woke up on 30th October 2015 with a product idea, brand name and tag line.
Suzanne had noticed that no one was marketing cooler bags to women. No matter how much she googled she could not find anything anywhere in the world she liked. Nothing she felt was designed for her in mind and so Cool Clutch was born.
Cool Clutch is an Australian owned and operated, multi Award winning family business located in Riddells Creek, Victoria that is drawing considerable attention with its unique product.
Having identified a huge gap in the market, Cool Clutch's Founder Suzanne Carroll has designed a range of Cooler Bags specifically for women.
Operating online since October 2015, the Cool Clutch Cooler Handbag is a beautiful stylish handbag that holds your normal handbag contents, however in addition every handbag has an element of cooler bag insulation turning it from just a handbag into a Cooler Handbag. A handbag that can keep your wine or water cool and your makeup or lipstick from melting and also assist those that need to keep medication within a certain temperature range.
The added unique feature in some of our Cool Clutch range is a removable insulated cooler pocket, which has been granted an examined Australian Innovation Patent and is currently being patented in USA, Canada, EU (including 33 countries) and China.
We aim for Cool Clutch to be a household name one day.