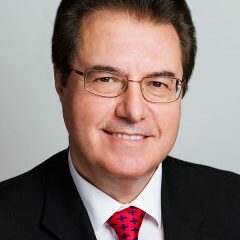 Legal Firm / Legal Practice
John Velos - Master of Laws
John Velos Founder and Principal Lawyer of Velos & Velos Lawyers holds degrees from Melbourne University of Bachelor of Commerce, Bachelor of Laws and Master of Laws.
John Velos has extensive experience of commercial and business matters and regularly helps local and overseas clients on setting up and doing business in Australia, as well as purchasing businesses and real estate property.
Velos & Velos Lawyers, its Principal Lawyer and staff strive to provide expertise, value and excellence in representing their local, interstate and international clients to achieve their legal goals, aims and objectives.
John Velos has also completed Mediation Studies from Monash University and practices Mediation in order to discuss, settle and resolve difficult legal issues and avoid costly and stressful litigation to parties engaged in legal disputes.
John Velos is very community minded as he served as a Councilor for nine (9) years in the City of Prahran and also as Mayor in 1989 – 1990 and strongly believes in striving and giving back to the community, particularly in Mediating disputes and providing harmony for a better local and world community.
Velos & Velos Lawyers, its founder and staff with their associated expert websites provide a wide variety of expert legal services that may be found on the following expert websites: –
Velos & Velos Lawyers have been serving our community for over 40 years and have expertise and experience on the following areas:
Commercial and Corporate Law;
Bankruptcy and Personal Insolvency;
Corporate Insolvency;
Litigation at Courts & Tribunals;
Dispute Resolution;
Divorce and Family Law;
Criminal Law;
Property and Construction Law;
Wills and Estates;
VCAT cases;
Personal Injury Law;
Employment Law;
Debt Collecting;
International Law.