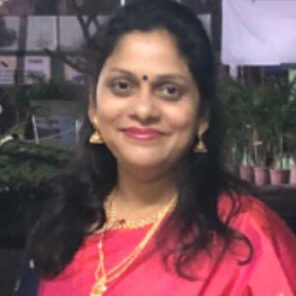 Crimson Education Management
Dr. Reni Francis the Teacher Development Head at Crimson Education Management Services. Her expertise lies in Teacher Development towards Continuous Professional Development among teachers. She also caters towards counselling and mentoring programmes for B.Ed student teachers. She has been awarded the Doctoral degree in Arts – Education, University of Mumbai. She has a varied experience of more than 19 years in facilitating learning with school students, teachers and teacher educators in India and Kuwait. She has authored 22 books. She is the Member of Board of Studies (Education), University of Mumbai. She is a recognized Ph.D Guide (Education), University of Mumbai. She has presented several research papers in various conferences & seminars conducted both Nationally and Internationally. Well versed in planning, conducting various activities and programmes at the Institution and National level. Proficient in conducting training workshops for teachers as a part of their CPD (State and National level), Students – school and college, Parents and Community.
At Crimson, we believe in the power of education. Understanding the importance of a good education for the development of our nation we develop schools as unique as the learners who study here. Crimson is established and managed by a team of experts with a collective experience in the K-12 education sector. Their background as Teachers, Principals, Operational Heads, Board Representatives/Inspectors, and Teacher Education Experts, brings in the real world expertise that guides our functioning. Our forte lies across multiple academic boards from national curriculum (such as CBSE and CISCE- ICSE) and international curriculum (such as Cambridge Assessment International Education and International Baccalaureate), helping us implement the best practices in the industry for the benefit of the future generation. Our relationship with these education boards enable our schools to be "future-ready" As a part of our growth strategy, we continue to engage with schools that would like to be a part of the Crimson story. In this process, we identify Schools and implement the best practices to uplift their standards. At Crimson, we believe in operating under an Asset Light Model which helps convert a Good School into a Great School. We engage with the schools by either functioning as a school management member or by financially sustaining the assets & energising their working trust/society/Section 8 companies.