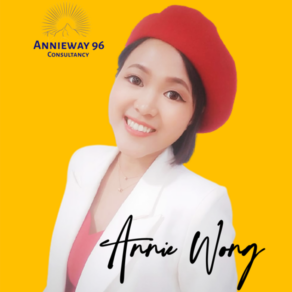 LG1-2, Seri Gembira Avenue,
No 6, Jalan Senang Ria
Kuchai Lama, Kuala Lumpur
58200
MY
Phone: +60126645985
Fax:
Website:
Email: anniewong8907@gmail.com
Financial Consultation & Training
Annie is a passionate trainer who was inspired by her idol to teach what she learned and to give what she earned. She has more than 10 years of experience in the field of training and SME business consulting.
​
She graduated with a Bachelor in Science from Campbell University, Summa cum laude (First Degree Distinction). She was awarded book prizes and Matthew Bailley Prize Award due to her distinguished academic performance. She then pursued her career switch from a Pharmaceutical Regional Manager to a Financial Consultant.
Currently, Annie is an internationally recognized Certified Financial Planner (CFP CERT TM Professional) cum Certified Professional Trainer (CPT, IPMA, UK). She is a CMSRL Financial Planner (Licensed by Securities Commission Malaysia) and has impacted people financially. She is now one of the core trainers in the Certified Financial Coach Program and is the only accredited Color Accounting Trainer, who can train in both English and Mandarin.
We help individuals to turn debts into assets and save mortgage loan interest up to 75%. We also help SME business owners and C-level to save up to 40% tax payable through proper financial planning and easy-to-understand accounting literacy training.