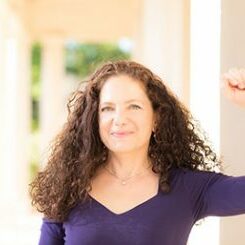 169 Lygon Street, Carlton, Victoria, 3053
PO Box 1082, Elsternwick, Victoria Australia
Phone: +61 3 9528 5748
Fax:
Website:
Email: anna.plotkin@fortrade.com.au
Commercial and International Trade Lawyer
I am the Principal of Fortrade Lawyers. I have lengthy and broad commercial experience as a lawyer working mainly with entrepreneurs in private practice and as in-house counsel, in a wide range of industries and circumstances, including significant experience in food and beverage retailing, product development, licensing, franchising and dispute resolution.
I work with clients as a strategic partner to support and protect their commercial activities and personal assets.
I hold a Bachelor of Arts, Bachelor of Laws, Graduate Diploma in Corporations and Securities Law and Master of International Business.
I guide small to medium enterprises on the path to becoming more profitable, successfully delivering products and services to domestic and international markets.
I help you to focus on your business by:
protecting your brand and other intellectual property
minimising the cost and decreasing the difficulty of exporting your goods and services, making you more competitive and profitable
enabling you to build strong trading relationships, avoid and settle disputes, and helping you to protect profit and weigh up risks against rewards
creating appropriate structures and planning to allow you to leverage and protect your key assets and profitability
providing solutions for your general business and personal estate planning needs, providing responsive, practical, personable and commercially astute advice.